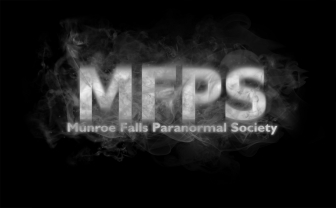 Eerie Story Gets Documentary Treatment (The Chronicle Telegram)
By: Christine Benedict October 04, 2016
Gather your ghost busting friends and watch Mysterious Midwest online, or join me and the MFPS team for the big screen presentation and hear what they experienced in person.
The Munroe Falls Paranormal Society has gone viral with their investigation of the 1875 farmhouse that inspired Christine Benedict's Award Winning Mystery Thriller, Anonymous. You're also welcomed to Join Christine and The Munroe Falls Paranormal Society at The Berea Branch of The Cuyahoga County Library November 14, 2016, 7:00 pm to see this facinating documentary. Sponsored by Mysterious Midwest.
In the story A young couple, Debra & Greg, have just moved into an circa 1875 farmhouse. Ever fearful of inheriting her mother's insanity, the house is not an easy place for Debra to live, what with its symphony of creaks and bangs, strange shadows, and possibly a ghost. Debra befriends her neighbor, Julie, and learns that Julie is being stalked by an unknown man who writes her letters about his sexual fantasies.
Winner of:
The 2016 Wishing Shelf Book Bronze Award
The 2015 Eric Hoffer Book Award
The 2015 Clue Book Award (1st place)
Nominated for:
The 2016 Readers' Favorite Nominee
The 2015 First Horizon Nominee
The 2015 Indie Excellence Book Awards Nominee
The 2015 IAN (Independent Author Network) Book Award Nominee
Chanticleer Reviews: "With a new plot twist around every corner, the author delivers a complex story of obsession and jealousy that will keep the reader turning page after satisfying page. Christine Benedict's Anonymous hits all the marks for an engrossing, edge-of-your-seat read."
Mark Spencer, Faulkner Award & Omaha Prize recipient, said: "Intelligence, as well as emotion, drives this novel. A taut thriller rich with lurid details yet also an evocation of vividly real and compelling characters."
I hope you get a chance to watch the documentary online. Even better join me and the MFPS team to see their findings on the big screen and hear their experience in person.
Berea Branch Cuyahoga County Library, November 14, 7:00 pm Call (440) 234-5475 to register
"Every author dreams of their book becoming more than a coaster. There are no words to express what it means to me to see my book taken to another level for my readers." -- Christine Benedict